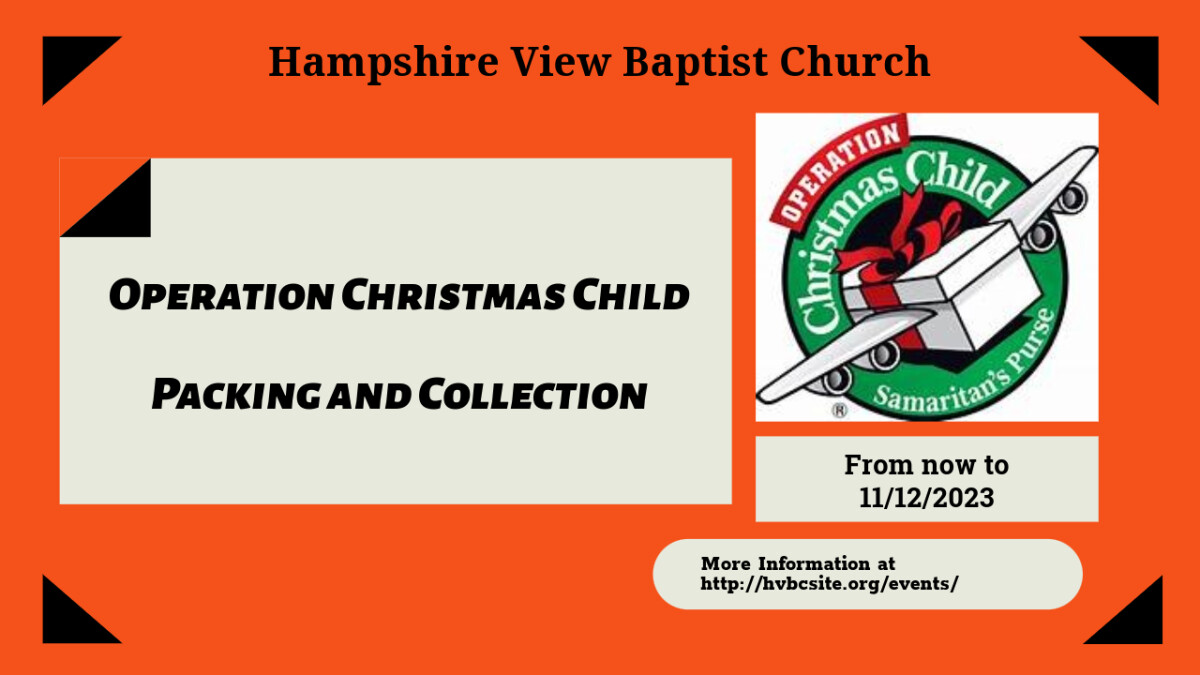 Sunday, August 27, 2023, 11:00 AM - Sunday, November 12, 2023, 11:59 PM
Starting NOW until November 12th 2023, Hampshire View Baptist Church will be collecting shoeboxes and items for Operation Christmas Child
What can I do to submit a shoebox?
Pick up some shoeboxes from HVBC to take home and fill with items OR drop your items off here at church
Fill your shoebox (or boxes) with items appropriate for the age and gender of who you want to receive your gift (Ages range from 2-4, 5-9, 10-14)
Pray for your shoebox!
Bring your filled shoebox back to HVBC with a $10 donation (per box), this is needed to cover shipping costs.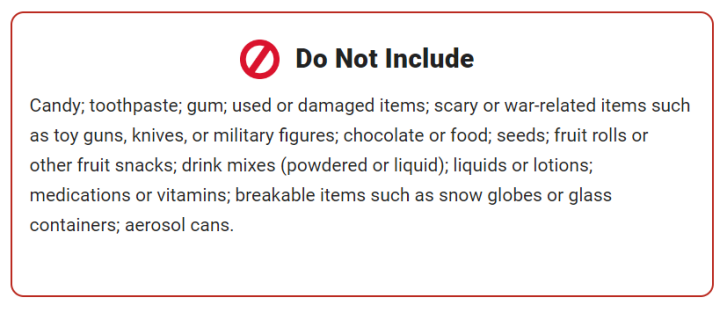 For more information on shoeboxes and what items are appropriate or for any questions go to the Operation Christmas Child website here or contact Hampshire View Baptist Church via email.