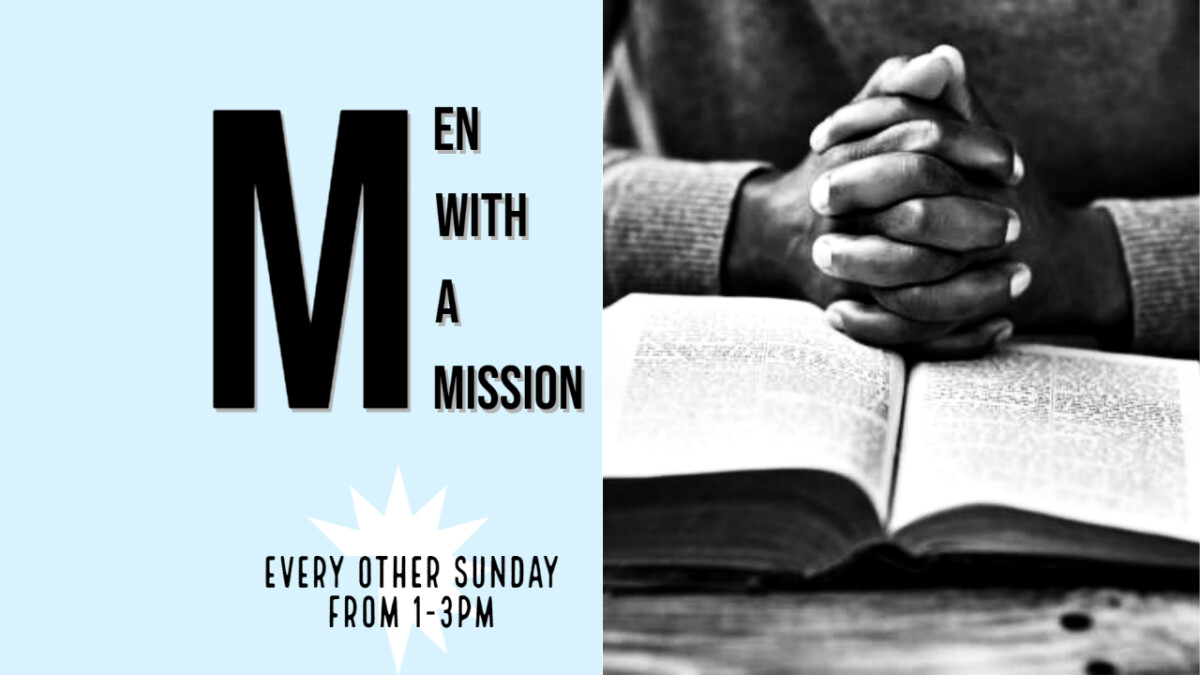 Second Sunday, Fourth Sunday, from 01/15/2023 to 12/03/2023, 1:00 PM - 3:00 PM
Men With a Mission is a men's leadership/discipleship class. This is a course for men who want more out of their Christian life. This is a course for men who want to go deeper in their faith. The class is open to all men age 16 years and older. It is an intense Bible study. We search the scriptures for answers and share our insights with the group. We are a brotherhood of men striving to serve God. We are accountability partners in all of life. We are men on a mission to make a difference in our world.
Men With A Mission meets every other Sunday beginning January 15th, from 1PM-3PM.